SHOE&SEWN
2012.10.23 Tuesday
SHOE&SEWN is a work shop that makes shoes just for you.
The comfortable shoes we make will protect your feet,
and guarantee you a delightful lifestyle.
With the stylish shoes we design, your heart will instinctively leap,
and you will want to step outside.
We don't get swayed by the latest trends or classic styles;
we offer one of a kind in this world, unique shoes, just for you.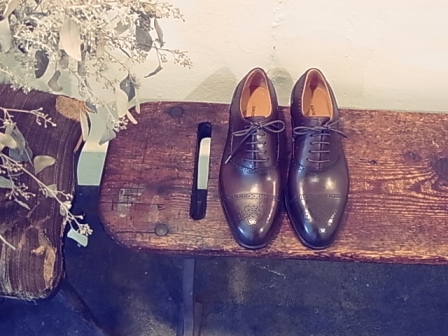 SHOE & SEWNは、あなたのためだけに靴を作る工房です。
私たちが作る快適な靴は、あなたの足を守り、
あなたの人生に喜び
を与えてくれます。

洗練されたデザインの靴は、思わず外へ歩き出したくさせてくれます。


時代に流される事なく、世界で唯一の靴を、

あなただけにお届けします。






















神戸ハンドメイドシューズ
SHOE&SEWN

tel/fax 078-881-0806
H.P.
http://shoe-and-sewn.jp
e-mail address
shoeandsewn@gmail.com